Release
RICK HASKINS NAMED PRESIDENT, STREAMING & CHIEF BRANDING OFFICER, THE CW NETWORK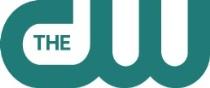 RICK HASKINS NAMED
PRESIDENT, STREAMING & CHIEF BRANDING OFFICER,
THE CW NETWORK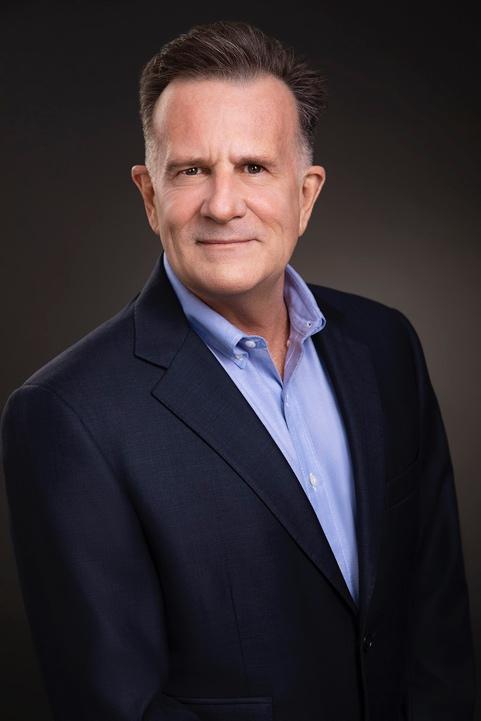 Haskins Has Oversight of The CW's Branding and Marketing Efforts and
The Network's Streaming Strategy, Programming, Distribution and Operations
BURBANK, Calif. – January 29, 2020 — Rick Haskins has been promoted to the role of President, Streaming & Chief Branding Officer, The CW Network, it was announced today by Mark Pedowitz, Chairman and Chief Executive Officer of The CW Network. Haskins will continue overseeing all of the network's branding, marketing and promotion efforts as well as the overall strategic vision and distribution of The CW's streaming platforms. He will also lead development of original programming, production and acquisitions tailored for The CW's streaming, social and emerging platforms, including The CW's free, ad-supported streaming service, CW Seed.
"Rick is one of the best marketers and digital strategists in the business and has helped establish The CW as one of the preeminent entertainment brands," said Pedowitz. "For more than a decade, under Rick's leadership, The CW has created and continues to evolve a unique, vibrant ecosystem that aligns our linear broadcast and streaming platforms and allows us to harness social media in a way that is unmatched in the industry. The growth of CW Seed that Rick has developed and nurtured from an incubator to what is now a robust streaming service will add to the strength of our brand position."
Haskins is currently overseeing a new strategic initiative for the network's streaming strategy as The CW has secured full in-season streaming rights to all new scripted series going forward. Viewers will now be able to catch up from the beginning of the season on both CWTV.com and The CW app.
Since the network's launch, Haskins has helped establish and build The CW's streaming presence, including the launch of The CW's mobile and tablet app, featuring free, unauthenticated full-episode streaming of the network's primetime programming, and its expansion onto every major OTT platform in 2016. With over 68 million downloads across all platforms, The CW app has been the top download in Apple's app store during The CW's premiere week for the past three years.
Under Haskins, The CW audience has grown to be the most socially engaged in broadcast television. In 2019 alone, The CW social channels had close to six billion impressions across all shows and social channels.
In 2012, Haskins spearheaded the launch of the network's digital-only studio. Relaunching in 2013 as CW Seed, it is The CW's streaming-only home of high-quality original series including the animated DC titles "Deathstroke: Knights & Dragons" and "Constantine" as well as the award-winning musical "I Ship It," and library content of fan-favorite television series classics such as "Alcatraz," "The Tomorrow People," "Hellcats," "Girlfriends," "Everybody Hates Chris," and more.
Recently added to CW Seed were the award-winning series "Schitt's Creek" and 14 series as part of an extensive pact with BBC Studios that includes the original "House of Cards." In Spring 2020, CW Seed will launch CW Seed "Live," its ad-supported 24/7 linear streaming channel that will offer viewers a scheduled, always-on experience with new and current programming from CW Seed, PEOPLE and Entertainment Weekly.
Under Haskins, The CW launched its well-received "Dare to Defy/Open to All" initiative in 2018 as part of the CW Good platform to reinforce its commitment to champion inclusive, representative programming that reflects the network's diverse audience and the world at large.
In 2016, Haskins developed CW Good, the network's social platform designed to raise awareness, spotlight the efforts of and partner with numerous socially inspired causes. "My Last Days," the inspirational CW Good docu-series, was a recent recipient of the Television Academy's Honors for harnessing the power of television to inspire social change.
Haskins was named one of Hollywood's Top-25 Marketing Masterminds of 2019 by The Hollywood Reporter. In 2012, Haskins was named one of Broadcasting & Cable's Digital All-Stars. Under Haskins' direction, The CW was awarded two Lions at the International Cannes Media Festival in 2009. Haskins was also named one of Advertising Age's Entertainment A-List Marketers of the Year in 2009.
Haskins has enjoyed a career marketing to both consumer and trade on #1 brands across a diverse field of industries. Prior to The CW, Haskins served as Executive Vice President/General Manager for Lifetime Television.
Previously, Haskins helmed his own marketing consulting company, The Haskins Group, from 1996-99. He held a variety of positions for The Walt Disney Company from 1988-96, including Vice President, Marketing, Buena Vista Television and Director of Development, Reality Programming, Buena Vista Television. From 1982-88, Haskins was a brand manager with Procter & Gamble in Cincinnati, overseeing premium packaged good brands like Crest and Vidal Sassoon hair care products.
A published author, Haskins co-wrote Brand Yourself in 2000. Haskins is also Founder and Director of Cast A Pebble, a non-profit organization that provides healthcare for underserved communities in West Africa. A graduate of Utah State University, Haskins has a Bachelor of Science in psychology.
Media Contacts:
Paul Hewitt, 818/977-6171
Nate Kirtman, 818/977-5993