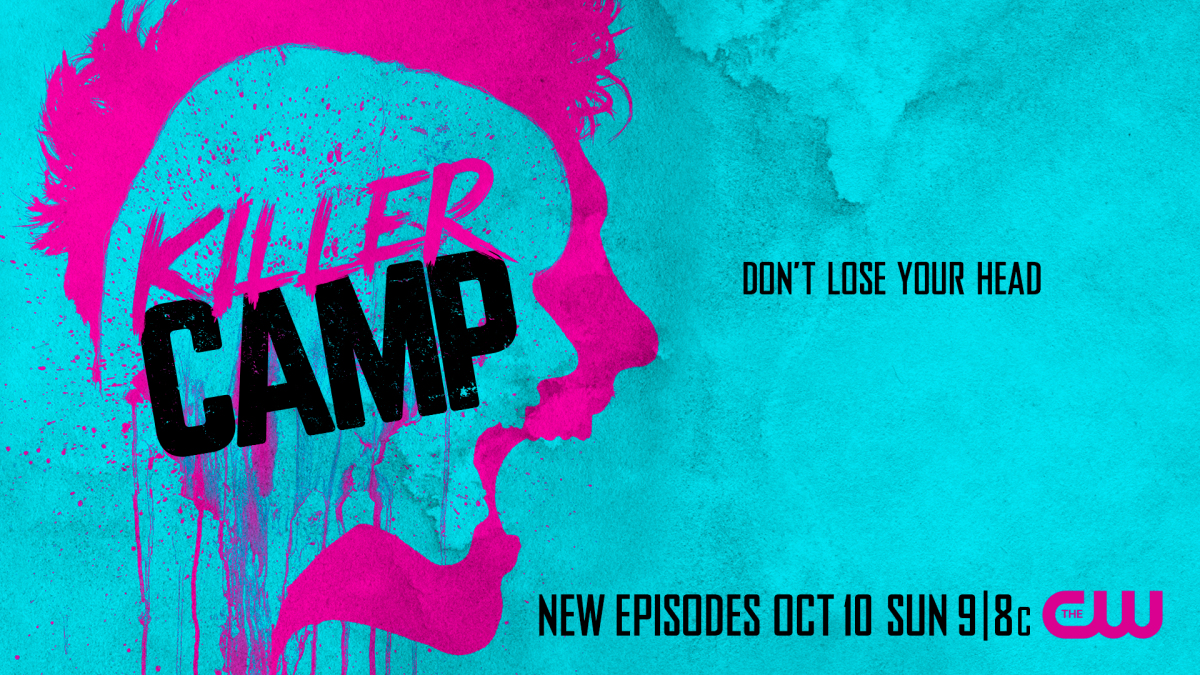 "KILLER CAMP"
Coming soon to The CW
The new U.S. version of KILLER CAMP will return to "Camp Pleasant" as a mix of 13 unlucky American and British campers navigate through new deadly twists and surprises while competing to expose the "killer" among them for a share of the $50,000 cash prize. Each night, one of them will be viciously dispatched by camp handyman Bruce, who's back with counselor Bobby (comedian Bobby Mair), and a whole host of surprises and hilariously elaborate new murders. Executive produced by Karen Smith and Steph Harris with Ben Wilson as Showrunner, KILLER CAMP is produced by Tuesday's Child Television and distributed by Keshet International.
Murder on the Dance Floor
2

204

Airdate:
SAVE THE LAST DANCE – The previous week's dramatic vote-and-kill-off sends shockwaves through the camp, and tensions reach a boiling point as campers take to the lake and attempt to "get their ducks in a row" for cash. As a surprising new romance blossoms, the brutal immunity challenge has the bunkmates throwing spears at each other to guarantee their own survival. When all gather by the campfire for another of Camp Counselor Bobby's (host Bobby Mair) terrifying tales, one unlucky camper will face their last dance. Directed by Mike Parker (#204). Original airdate 10/31/2021. Every episode of KILLER CAMP will be available to stream on CWTV.com and The CW App the day after broadcast for free and without a subscription, log-in or authentication required.